JPS NETWORK
Having a JPS ELITE, PLATINUM OR DIAMOND Membership offers multiple benefits, including special discounts and prices from our JPS Network.
ARE YOU A LOCAL BUSINESS/BUSINESS THAT WOULD LIKE TO PARTNER/NETWORK WITH US? IF SO, PLEASE CONTACT JASMINE@JPOWERSTUDIO.COM.
Meet your Boisset Collection Wine Ambassador - Jasmine Powers. The wine world of JCB by Jean-Charles Boisset has called to me. I will be representing his exceptional private collection of wines, and trust me, the wines speak for themselves. I offer memberships to the wine society, offer custom labels for your business and host private tastings. Interested? Let's talk.
What's for dinner? Supper's On delivers delicious organic Keto Meals to your doorstep. Give me 1 week and you will find new energy, in 2 weeks ease your inflammation and find a deeper sleep! In 3 weeks watch how good you feel and who knows you might even lose some inches too! Use coupon code: JPOWERS
Free Consultation to establish your graphic design needs. Dillon Designs specializes in print and web graphics including: logos, print collateral (business cards, stationery, brochures, signage) packaging, advertising, email campaigns and web site design. Boost your brand by marketing across the web using email mass mailings, SEO and social media integration.
Jen A Lee, Life Coach
Life coaching is a relationship and partnership where real change manifests through consistent, persistent action and accountability. I am Jen, Life Coach, owner of Next Jen Coaching and a community leader excited to help women find their inner peace and own their happy. My own path to "Zen Jen" has been right here at j.POWERStudio where not only have I had the distinct pleasure of knowing Jasmine for years but also where I have worked on and continue to work on my overall wellness, fitness and spiritual health. Truly a pleasure to be here offering life coaching to the beautiful j.POWERStudio community!
If you are ready to reach for more, find your inner peace, work past limiting beliefs and/or get your "Zen on", life coaching is a great way to shift from good to great or better yet, from dull to badassery sparkle!!!
Enjoy 15% off salon services with the amazing Hannah Roebuck (I can attest to her services, as she is my Hair Fairy, and one of the best ones out there. She and her work is MAGIC.). She specializes in balayage, hair color and haircuts. Please identify yourself as a j.POWERStudio Member when making appointment.
Tamara Glavich, Stylist
Stella & Dot creates luxurious looks that make celebrities and editors swoon, at a price that's within reach of all women. You'll find gem-stoned necklaces, stackable rings and bangles, leather signature clutches and so much more.
Enjoy 15% off spin shoes at Wheels In Motion. Please identify yourself as a j.POWERStudio Member when purchasing.
Wheels in Motion Benicia is your neighborhood bike and board shop. We believe in customer service and providing you with the best bikes and boards around.

We're open: Monday thru Thursday, 11am-6pm; Friday, 11am- 7pm; Saturday, 11am-6pm
We have a great lineup of brand name bikes, spin shoes and boards.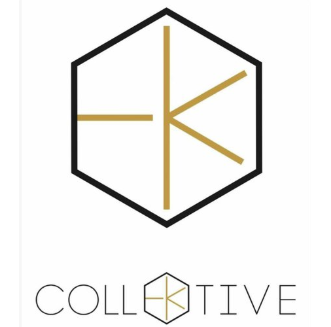 Enjoy 20% off apparel & accessories at Collective. Please identify yourself as a j.POWERStudio Member when purchasing.
A beautiful boutique right in the heart of downtown Benicia. Amazing pieces you will love!!!
LA LUMIERE
EUROPEAN TANNING SALON
Need a spray tan? Or you'd rather tan on a tanning bed? Contact Gina at La Lumiere. La Lumiere has you covered for all your tanning needs - UV Tanning, Sunless Spray Tanning, Red Light Therapy. Enjoy 20% off your first tanning package, and 10% off subsequent packages. Please identify yourself as a j.POWERStudio Member when making purchase.
NAILS BY KAYLEA - COLOR STREET
Get a manicure in minutes with Color Street 100% real nail polish strips. Applies easily with no special tools, no dry time, and no smudges. These stunning nail polish strips come in solids, glitters, designs, and French styles. They are easy to remove with any nail polish remover.